Beyonce Knowles, who recently tied a knot, opened about being Mrs. Jay-Z.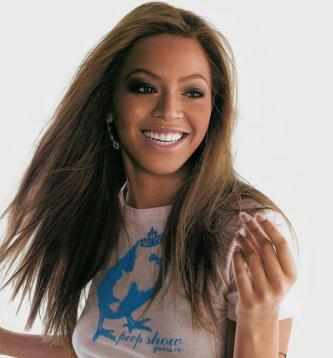 The "Bootylicious" singer told "Essence" magazine: "…What Jay and I have is real. It's not about the interviews or getting the right photo op. It's real."
Beyonce and Jay-Z, also known as Shawn Carter, filed their wedding license on April 18 of this year in Scarsdale, New York.
You could see Beyonce's entire interview in the November issue of Essence magazine, on newsstands October 12th.
As for other news, there are a lot of speculations on the reasons for the delay of Beyonce's new album. Beyonce has taken it upon herself to quell the rumors about an alleged ongoing creative difference between her husband Jay-Z and manager dad Mathew Knowles, over the direction of her album as well as talk that the holdup was because her sound was "too urban."
She released a heartfelt statement for her fans through her label, Columbia Records: "I wanted to address my fans about my upcoming album. I have worked on this album for close to one year. I have taken the time so I can create my sound. Something that says who I am at this stage in my life. I have poured my heart and soul into it. It is my baby. It is the most time I have spent on any project since my first records as a member of Destiny's Child when I was 15 years old. I have recorded over 70 songs and have created a sound that reveals all of me. I am in a different place right now and I wanted people to see the many sides of me. The music is upbeat for the dance, fun side and it is reflective, passionate and serious for the personal side. I have taken risks here. I am not afraid and my music will explain it all. There is no label or tag on my sound. It's me and I am so excited to share it with the world on November 18."
The Houston beauty married her boyfriend of six years Shawn "Jay-Z" Carter, in a private ceremony and will star in two films, the dark drama "Obsessed," co-starring Idris Elba, and her turn as blues legend Etta James in "Cadillac Records" opposite Adrien Brody, Jeffrey Wright, Mos Def, and Cedric the Entertainer.
Comments
comments