Selena Gomez has become a little less coy about her relationship with Nick Jonas, 16. While continuing to reiterate that she is close to all the Jonas Brothers, Selena concedes a deeper relationship with Nick Jonas.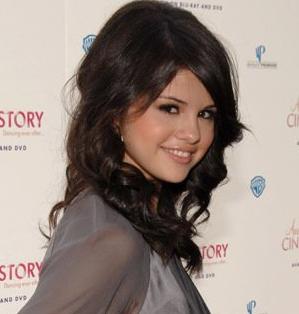 The "Wizards of Waverly Place" star revealed: "I've gotten really close to the entire Jonas family this past year. Nick and I are getting to know each other, but we're not confirming anything."
Something else that Selena reiterates in her interview is her crush on "Transformers" star Shia LaBeouf.
The Disney star said: "I've had a crush on him ever since he was on Even Stevens. It's very far-fetched, but I would love to have Shia on Wizards."
Playing down the speculated rivalry between her and "Hannah Montana" star Miley Cyrus, she emphasized that Miley's video spoofing her and her friend Demi Lovato was uploaded many months ago "and it's so irrelevant and not important to everything else going on."
Interestingly, Demi is reported to have attended Miley's Sweet 16 Disneyland bash on Sunday, October 5.
Selena, who has vowed to practice abstinence until she is married and wears a purity ring on her left ring finger that says "True Love Waits," isn't guaranteeing her fans perfection.
On being a role model, Selena Gomez explained: "I'm going to do the best that I can do, but I am 16 and I am going to make mistakes – no one's perfect."
She added: "To be honest, I'm quite boring! I love to go bowling and to the movies. When it comes to my wardrobe, I think I dress like a 30-year-old woman."
Comments
comments