Beyonce Knowles, who has been married to rapper Jay-Z for only nine months, appeared that they are still adjusting to life betrothed.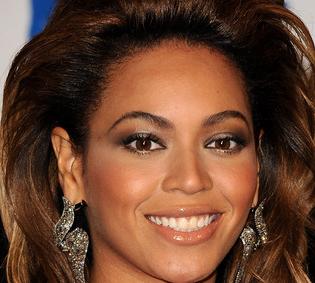 The singer, who graces the cover of Elle magazine for its January issue, revealed that her prior relationships have taught her "that the worst thing you can do is press [someone]."
She said: "I'm satisfied with myself, things that are supposed to happen will happen."
A successful love life for the singer is found by "[finding] somebody who make you a better person" as she explained: "You are who you're around. And if I don't want to be like you, I don't want to be around you."
As for the relationship dynamics for Beyonce and Jay-Z, it's all about give and take.
Beyonce Knowles revealed of her marriage with Jay-Z: "It's a power struggle, I'm finding out. But if I didn't respect someone and they didn't have that strength, then I would be bored. I wouldn't be attracted to them. But at the same time, I'm not looking for someone to dominate me."
On having kids, the singer replied: "No way! I'm terrified of delivering a child because I saw my nephew born. That traumatized me," in reference to her sister Solange's 2004 birth.
Perhaps her fears of childbirth may not last forever when she added: "I'm only 27, I've got time."
On her current life, which she revealed isn't about the limelight, the singer explained: "Being this huge pop star is not my focus right now. I've done that. I wanted to sell a million records, and I sold a million records. I wanted to go platinum, I went platinum. I've been working nonstop since I was 15. I don't even know how to chill out."
On her upbringing, she added: "I grew up upper-class. Private school, My dad had a Jaguar. We're African-American and we work together as a family, so people assume we're like the Jacksons. But I didn't have parents using me to get out of a bad situation."
Comments
comments