Britney Spears is not romancing Bollywood choreographer Sandip Soparrkar, and did not visit India during the Christmas holidays.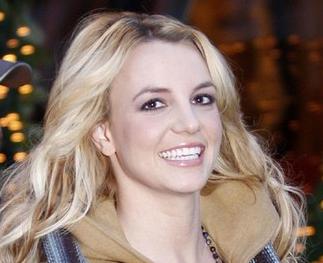 A source revealed: "Britney is not in India." Another source termed the report that Britney visited Jodhpur in Rajasthan during the Christmas holidays a "total fabrication."
British tabloids and mainstream Indian press have been reporting the bogus Britney-Soparrkar romance. A leading national newspaper in India published a photo of Soparrkar with Britney, which was clearly photoshopped, and ran a telephonic interview with the pop star while she was at Jodhpur!
The newspaper later retracted the interview but continues to insist that Britney visited India, still unable to see through the obvious prank.
After spending her Christmas in LA, Britney was seen on Sunday afternoon jetting off to Kentwood, La. where she has been spotted with her toddlers Sean and Jayden. She is expected to stay there and usher in the New Year with her family.
Meanwhile, Britney Spears proved to be the most exposed celebrity as she tops USA Today's 2008 "Celebrity Heat Index" for the second year in a row. The ranking measures exposure in print and online entertainment news outlets.
Contributing to the pop star's reign atop the list was the December release of Circus, which topped Billboard charts — and her two stints in psychiatric wards last January.
Comments
comments