Beyoncé Knowles, who previously revealed her baby plans, has now her eyes set on becoming a superhero.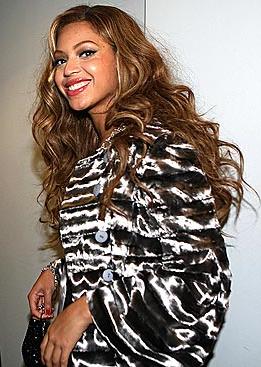 The American R&B singer-songwriter revealed: "What would be better than Wonder Woman? It would be great. And it would be a very bold choice. A black Wonder Woman would be a powerful thing. It's time for that, right?"
The 27-year-old singer-actress has met with representatives at DC Comics and Warner Bros. to discuss donning the red, white and blue bathing suit on screen.
She continued: "After doing these roles that were so emotional I was thinking to myself, 'OK, I need to be a superhero.'" Although, when you think about the psychology of the heroes in the films these days, they are still a lot of work, of course, and emotional. But there's also an action element that I would enjoy."
Her interest in the role was strengthened earlier this year when she went to New York's Metropolitan Museum of Art and saw on display Lynda Carter's iconic costume.
Though the actress is in fighting shape now, she acknowledges the red, white and blue bathing suit is an "unforgiving" one, saying:"I would definitely have to keep it right for that costume. The way that Lynda Carter wore it, she was sooo fine. She was amazing. I saw her costume at the Met. Her waist was unbelievable. It was pretty crazy, actually, her proportions."
She added: "I would definitely have to keep it right for that costume. But I love Wonder Woman and it'd be a dream come true to be that character. It sure would be handy to have that lasso."
The 27-year-old Houston native also recently finished work on the Scott Shill thriller "Obsessed" and, in her role as a woman whose husband is being stalked, she got her first experience with a staging a brawl for the camera.
She said: "I play a wife fighting for her family and I have this big, big fighting scene with Ali Larter, who is an incredible actress. It took us days just to film it. I had my boots on and, wow, I got into it. So I really want that now. Now I have to do an action film. It's like dancing and choreography. And the superhero movies now, they're not corny, not corny at all, so that's what I want to do. And I would love if it could be Wonder Woman."
If not Wonder Woman, what other character, either Marvel or DC, could Beyoncé want to portray? She replied with a laugh: "I'm open to suggestions!"
Comments
comments