Joe Simpson, who is the father of Jessica and Ashlee Simpson, is almost ready for the upcoming phase of his life and shared a parenting advice for Ashlee and Pete Wentz.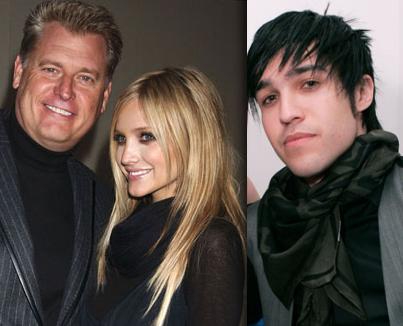 With the birth of his first grandchild imminent, Joe Simpson joked at Thursday night's BAFTA/L.A. Britannia Awards: "I'm too young! I'm definitely too young for that, but I'm very happy."
In a serious answer, Joe Simpson confessed that he's truly thrilled at the prospect of seeing the first child born to Ashlee and her hubby, Fall Out Boy bassist Pete Wentz, saying: "I can't be more excited. Ashley looks beautiful and is really excited."
Ashlee Simpson is due to give birth any day now but manager/dad Joe admits his little girl became a fully-fledged woman when she discovered she was to become a first time mum.
Joe Simpson shared: "The day she found out she was pregnant, she became a woman. She's concerned about what she eats and how she prepares for the child and (details like) is the baby's room 'green' enough? It's a transformation you never expect as a parent – you pray for it, but never expect it. She's ready for this baby!"
On parenting advice that he would like to share with Ashlee and Pete, he said: "Hold on for deal life! Because it's a ride."
On his son-in-law, Fall Out Boy rocker Pete Wentz showed signs of good parenting, Joe insisted: "Pete is the king of details, so he wants to make sure the baby's room is just right – the right colors, the right sheets, the right look. He's a great parent."
Joe Simpson would not give any about potential baby names as he added: "I'm not allowed to give any hints. I can tell you it's not Joe. I wished, I tried, but it didn't work."
Comments
comments