Jennifer Love Hewitt is not a happy with her recent vacation after she was snapped wearing a black bikini.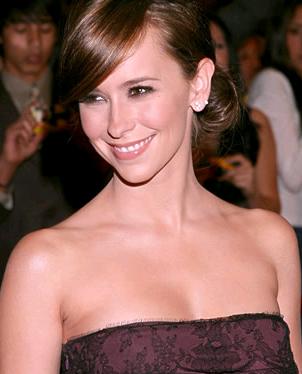 The star of "The Ghost Whisperer" addresses the paparazzi for snapping her photo on the beach in Hawaii while she was wearing a black bikini. She believes it was unfair and the comments about her weight were not appropriate. Many have already pondered if she is pregnant.
For a celebration of her engagement to her long time boyfriend Ross McCall the pair took to Hawaii. It didn't go really well according to her Myspace blog, which you could view here.
She took her official Myspace page to address the pictures with a title, "About my Vacation – Current mood: annoyed." In her Myspace blog, she wrote, "This is the last time I will address this subject. I've sat by in silence for a long time now about the way women's bodies are constantly scrutinized. To set the record straight, I'm not upset for me, but for all of the girls out there that are struggling with their body image." You could see her bikini photos here.
The actress also insisted, "A size 2 is not fat! Nor will it ever be. And being a size 0 doesn't make you beautiful. What I should be doing is celebrating some of the best days of my life and my engagement to the man of my dreams, instead of having to deal with photographers taking invasive pictures from bad angles. I know what I look like, and so do my friends and family. And like all women out there should, I love my body. To all girls with butts, boobs, hips and a waist, put on a bikini – put it on and stay strong."
Comments
comments