Billie Piper has apologized to her father after shooting graphic sex scenes for a new TV show.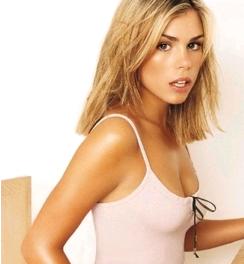 The "Doctor Who" actress is to star in hard-hitting new drama series "Secret Life of a Call Girl," which documents the life of a London prostitute.
And British actress accepts her father won't be happy when he sees her rolling around with her co-stars.
She revealed, "He wasn't against me taking the part. Both he and my mum have got to the point where they are not surprised by anything I do, and are supportive. Dad just said, 'Right, OK!' when I sat him down and talked to him at length about the show.
She added, "Dad's a builder. He goes to pubs and building sites and I can just imagine some of the comments he's going to get when the guys he associates with see me in my underwear on TV. So here's an apology in advance, dad. I just hope it's not too difficult for you. I hope the guys are kind to you and don't give you too much stick!"