Angelina Jolie may have some competition from a beautiful young blonde. Or Brad Pitt might have a daughter. While that sounds like the usual tabloid life, it is a bit more innocent as Gossip Girl star Blake Lively has admitted she would like Brad Pitt to play her on-screen dad in the show.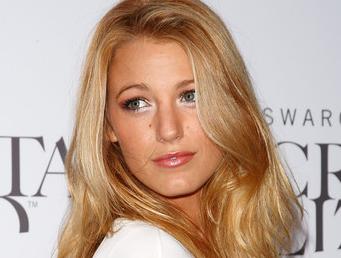 Blake, 21, plays the role of Serena van der Woodsen in the hit US TV series. In the final episode of season two of the show, Serena was seen heading to Fiji to find her father and it is claimed he will be making an appearance in the third series of the teen show.
Asked who she would like to play her dad, Blake said: "Brad Pitt. Or maybe [he should be cast] as my new boyfriend."
One would guess that would be a ratings boom for the show. Brad's ex Jennifer Aniston appeared in the now canceled "Dirt" for her good friend Courteney Cox on that series, but don't expect to see Brad on any TV series soon.
Comments
comments