Did Justin Timberlake and Jessica Biel Split split? Break up reports have surged recently for the couple. Justin and Jessica Biel's relationship is said to be on the rocks.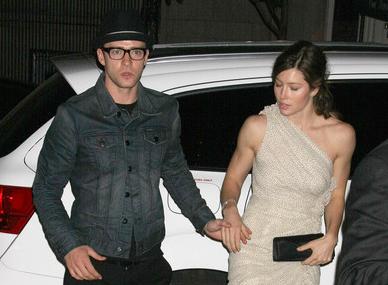 A source said: "Things don't look good for them right now. They have hit a really rocky spot."
Friends claim Timberlake, 28, and Biel, 27, have been fighting more – and that she gets jealous when she is not by his side.
An insider told a US newspaper: "Justin had to leave dinner once because she was calling him incessantly. They got into a huge screaming match over the phone about how she's always 'checking up' on him.
The source continued: "She is extremely needy and is always keeping tabs on him." Now Timberlake has gone to London to be alone, it is claimed.
The source added: "Jessica wanted to go with him but he wasn't having it. He just wanted to get away with the guys. He needed his space." Representatives for the couple were unavailable for comment.
Comments
comments