Angelina Jolie and Brad Pitt have been arguing again! The couple who raise six children together reportedly came to blows after the recent Los Angeles premiere of Pitt's new movie Inglourious Basterds.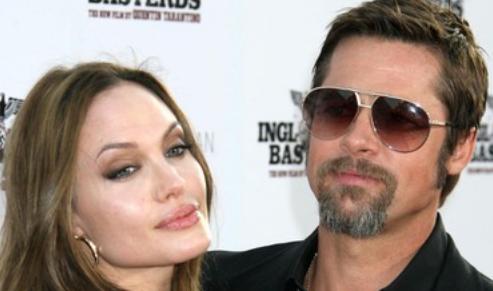 "Brad accused Angelina of cramping his style at the premiere and refusing to give him any space," a source told American tabloid the National Enquirer.
"He said it was embarrassing to have her follow him around at every turn and that he can't go on with this charade much longer."
Jolie was recently accused of stealing Pitt's thunder at the red carpet event. "Brad wanted to look perfect for the premiere," a source said at the time.
"He even went to the dermatologist and dentist this month. "But it looked like Angelina stole Brad's thunder intentionally.
She had the dress delivered that day and wore the hottest shoes from Christian Dior. She wanted to make sure that everyone knew she was sexy again."