Kourtney Kardashian was faced with a "Papa Don't Preach" moment when she found out she was pregnant, and in the end she made up her mind to keep her baby.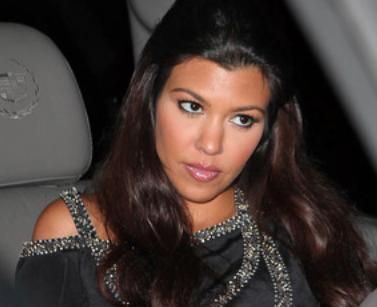 However, she explains in a lengthy interview with People that she seriously considered abortion and in the end, decided that wasn't the right choice for her. Normally the Kardashians aren't people we glean life lessons from, but we admire Kourtney's honesty and the fact that she's delving into territory that's still taboo to talk about in the mainstream, especially by Hollywood celebrities.
Kardashian said that once she found out she was pregnant. She, "definitely thought about it long and hard, about if I wanted to keep the baby or not, and I wasn't thinking about adoption. I do think every woman should have the right to do what they want, but I don't think it's talked through enough. I can't even tell you how many people just say, 'Oh, get an abortion.' Like it's not a big deal."
Ultimately, she realized that she had no reason not to keep the baby. "For me, all the reasons why I wouldn't keep the baby were so selfish: It wasn't like I was raped, it's not like I'm 16. I'm 30 years old, I make my own money, I support myself, I can afford to have a baby. And I am with someone who I love, and have been with for a long time."
Kourtney has another reason to celebrate these days – her show "Kourtney & Khloe Take Miami" premiered to record ratings on the E! network this week.
Comments
comments