Angelina Jolie, the star of "The Good Shepherd", is secretly planning a lavish wedding for her and her lover Brad Pitt, it has been reported.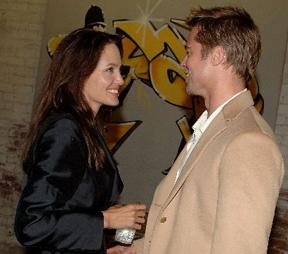 The 31-year-old actress is said to have secretly accepted Brad's marriage proposal, and is now organizing a ceremony, which will dwarf the actor's 2000 $1 million wedding to Jennifer Aniston.
A source revealed, "Angelina has been reluctant to get married for a third time, for obvious reasons. Brad has been persistent and has now given in, but she wants the day to be really memorable.
A source added, "While she doesn't want it to be unnecessarily lavish, that's not her style, it will still be an event Hollywood will never forget. She also wants their children to see it as a huge celebration of her and Brad's love for them. The daytime part of the celebration will be for the kids, with clowns and balloons and fire-eaters. But then the real party will begin in the evening."
Angelina Jolie is said to start looking at dates and venues in the fall. The actress is believed to be eager on hiring a celebrity chef to specially create a dish for the event.
The source revealed, "The wedding could end up being twice the size of the one Brad had with Jennifer."
Comments
comments