Nicole Richie thinks that her friend Paris Hilton was treated unfairly. The Simple Life star has spoken out to defend jail-bound Paris Hilton, insisting the hotel heiress' impending prison sentence was "really unfair".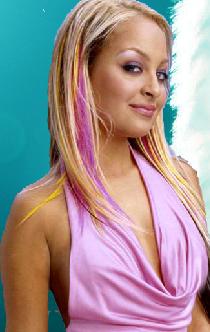 Paris Hilton has to report to Los Angeles' Century Regional Detention Center on June 5 to start serving her sentence for violating her probation following her 2006 drink-driving arrest.
But Nicole Richie believes her Simple Life co-star was "exploited" and is now fearing for her own fate. It is because she is due to answer her own charges of driving under the influence (DUI) later this year.
The star revealed, "Of course (Paris) is scared. (Paris was treated) really unfair. I don't know if she necessarily could have done anything to stop that. I think sometimes people just get exploited and I hope that doesn't happen to me. I don't think there's anything I can do to stop that."
Nicole Richie's charges started from a December incident last year when she was arrested and booked for DUI in Los Angeles.