Brad Pitt and his partner Angelina Jolie posed for photographer Mario Testino's new book, "Let Me In".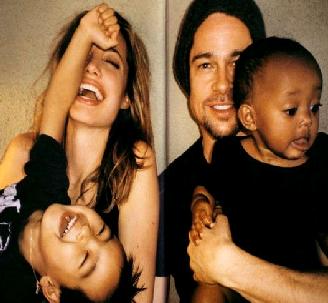 The celebrity couple posed for several pictures; one picture shows the couple with Zahara and Maddox, a black and white photo shows Angelina Jolie with kids, a picture shows the celebrity couple was looking intimately with each other and a smiling Angelina Jolie. You could see the photos of Brangelina in the new book here.
As for the other news, Brad Pitt was so embarrassed by his performance in early films such as "Cutting Class", "Meet Joe Black" and "Seven Years In Tibet". The actor apologized to film critics.
Comments
comments