Brad Pitt and Angelina Jolie were spotted watching a boxing showdown in Las Vegas on December 8.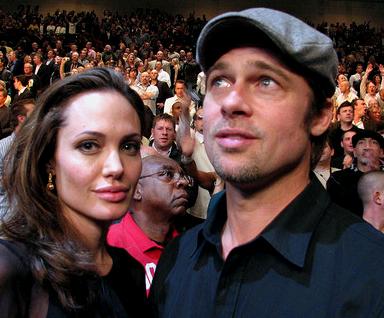 The "Mr. & Mrs. Smith" couple, who watched Floyd Mayweather retain his World Boxing Council welterweight against British born, challenger Ricky Hatton with a 10th round knock out, was accompanied at the ringside by Sly Stalone, Bruce Willis and Tiger Woods. The couple was seen hopping into a limo together with Gwen Stefani and Gavin Rossdale.
Angelina Jolie appeared stunned by the brutality of the finish in the 10th round when Hatton was floored heavily by the American star with a left hook as he rose from an earlier fall.