Lindsay Lohan, who was spotted wearing a thin sheer top, was reportedly banned from the Shutters hotel in Santa Monica.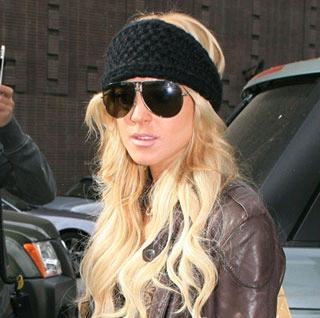 Reports revealed that the "Mean Girls" star trashed her hotel room during her stay recently with her former boyfriend Riley Giles.
The pair allegedly emptied out the mini-bar, left dirty towels and cigarette butts in the room.
Sources revealed, "Staffers went in to clean and were shocked. It was a pigpen. There was filth everywhere and the room stank of cigarette smoke. There was also a bloody syringe that someone left lying on the bedside table on a room service tray. Hotel security photographed it before calling someone to remove it because it was considered hazardous waste."
Meanwhile, the actress was recently spotted leaving II Sole in West Hollywood on December 7. The 21-year-old star, who was dressed in black, shielded her face from the swarm of paparazzi. Her male companion repeatedly honked his horn as the snappers blocked the car's movement before finally driving off.
Comments
comments