Brad Pitt and Angelina Jolie are taking their four children to visit Brad's mother for Thanksgiving.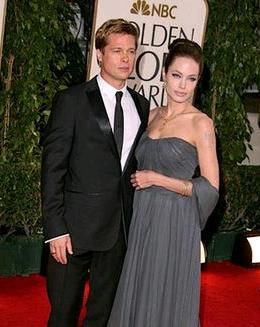 The trip is reportedly the actress' way of making peace with Jane, after she criticized Brad's mother for maintaining her close relationship with Brad's ex-wife, Jennifer Aniston.
A source revealed, "They're trying to get the kids together with Brad's family. If there is any tension between Brad's mother and Angelina, they'll set it aside for the holidays. Angelina knows how important it is for Brad to get quality time with his folks".
Brad Pitt also wants his kids to experience life in the small town of Springfield, Missouri.
The source added, "Brad thinks it's just as important to have the kids be exposed to the values he saw growing up in Missouri as it is for them to travel around the world. It helps keep him grounded, and he wants the same for his kids… Brad agreed that Angie's latest admission was uncalled for – but he also told his mom that maybe she was being a little too hard on her. Brad reminded his mother how far Angie has come from her wild days, and that this blow-up was only going to set their relationship back again."