Brad Pitt and Angelina Jolie were seen arriving at the 2008 Critics' Choice Awards on January 7, 2008 in Santa Monica, California.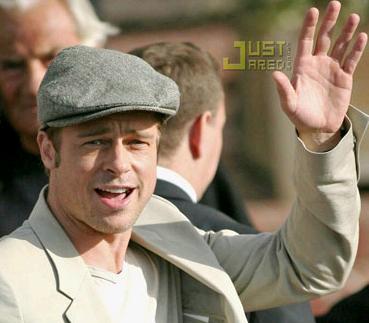 Darryl Lynn Hughley, who is an actor and comedian, praised Brad Pitt and Sean Penn for doing more for black people than the Federal Emergency Management Agency (FEMA). Then he gave Brad Pitt a shout-out for his work with NOLA and the Make It Right project and even joked as he called Brad an "honorary Black person!"
The cameras panned over to Brangelina at their table. Angelina Jolie was spotted clapping for Brad.
Meanwhile, there was a speculation that Brad Pitt was in planning stage for a museum dedicated to his life in his hometown state of Missouri. The actor was brought up in Springfield in America's Midwest, and local residents hope to construct a shrine to the star. It follows the growing number of fans making a pilgrimage to the area to learn more about where their idol spent his formative years.
Susan Wade, head of PR for the town, reportedly said, "Springfield is very Midwestern and family oriented. We're glad to have Brad as part of our history and culture. In fact, we need a Brad Pitt Museum."
But the head of PR for the town is squashing the museum's speculation, saying, "It's not true."
Susan Wade added about a running joke around their offices that Springfield should have a Brad Pitt museum because of the amount of interest travelers show in the buff thespian. But someone took the joke a little too seriously, saying, "They changed my words. There's no museum."