Nicole Richie is brave enough to tackle jail, reality TV, and a friendship with Paris Hilton, but she's said to be concerned about the pain involved in giving birth.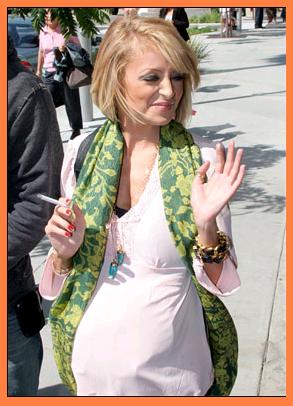 The 26-year-old star has hired a Hollywood therapist to keep her calm before the big day, according to a report. The swami, who Nicole turned to when she wanted to quit smoking, is teaching the petite mom-to-be to focus on the positive — not the pain — of childbirth.
The report indicates, "The therapist is helping Nicole to relax, stay calm and think positive thoughts as the big day approaches."
Nicole Richie, who is expecting her first child with Good Charlotte frontman Joel Madden, seems to be haunted by the pregnancy and labor lesson she learned in season four of The Simple Life.
The "Simple Life" star first broke the news of her pregnancy on TV show Good Morning America in August. She recently moved in with Joel as the couple prepare for parenthood.
A source revealed, "Nicole sold her West Hollywood condo. She and Joel are living full-time at his place now."