As the story goes, actor Brad Pitt fell in love with Angelina Jolie on "Mr. and Mrs. Smith" film set so it is reasonable that the actress is concerned when her partner hooking up with a new leading lady.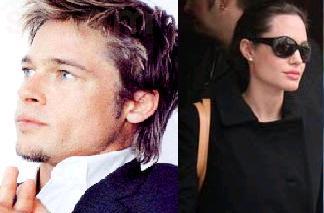 It is coincidence that the actor's new leading lady happens to be Gwyneth Paltrow, who is Brad's former fiancé.
Brad Pitt and Gwyneth Paltrow, who ended their relationship months before the wedding, are meeting up again in the film "Dirty Tricks." The pair will finally get a chance to see what married life would be life together since they are playing husband and wife in the film.
Angelina Jolie is reportedly worried that Brad will have a wandering eye. The actress is the latest of Brad's co-stars turned lovers. She has also been bothered recently about the incident which Brad introducing Shiloh to Jennifer Aniston.
Comments
comments