Jane Pitt, the mother of actor Brad Pitt, has always seemed to favor Jennifer Aniston over Angelina Jolie.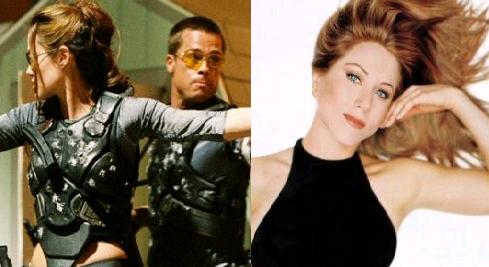 Even though the celebrity couple expressed their desire not to get married, one report claims they refuse to say they love each other they still seem quite content to continue adopting orphans.
According to a report with a headline: "Brad tells Mom, Love Angelina or Lose Me!" Perhaps the actor is telling his mom to pick Angelina Jolie over Jennifer Aniston. The rumors began to spark when Jane Pitt visited the actress Jennifer Aniston in California during the Father's Day.
Not to mention, Jane and Brad Pitt's sister Julie had visited Jennifer in Chicago in 2005 while she was filming "The Break-Up." Jennifer Aniston also revealed that she and Jane keep in regular touch as well.
Comments
comments