Chelsy Davy, girlfriend of Britain's Prince Harry, arrives in England on September 6. The blonde beauty will reside in the country.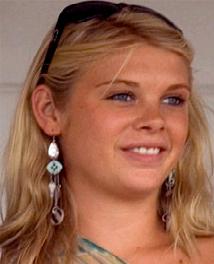 The Zimbabwean student will spend two weeks with Harry in London before taking up her place at Leeds University.
The couple have managed to keep their long distance relationship going for over three years but now the blonde beauty is moving to Britain they will be able to see much more of each other.
A source has recently revealed, "This is make or break time. Harry has been trying to persuade her to move to England now for more than two years. He is very excited and this is the end of a very long wait for him."
Prince Harry has not seen Chelsy since he visited her at a Cape Town hospital on August 16 where she had emergency surgery to remove her appendix.
Comments
comments