Nicole Kidman has revealed that she lost a baby shortly after her marriage to Tom Cruise.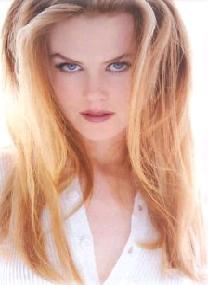 The actress revealed she had always wanted children and was devastated by the miscarriage. She was 24 at the time and it was not long after she married Cruise in 1990.
The couple failed to conceive. So, the actress was desperate to have a child that they decided to adopt.
The actress revealed, "From the minute Tom and I were married, I wanted to have babies. And we lost a baby early on, so that was really very traumatic. And that's when it came that we would adopt Bella.
However, the couple kept quiet about the miscarriage. The actress had a second miscarriage when three months pregnant at the time of her break-up with Tom Cruise.
Nicole Kidman, who is now forty years old and happily married to Keith Urban, has admitted she is still 'yearning' to have a baby of her own. She also revealed,
"I'm yearning to have one. I think I would be very sad if I wasn't able to have a baby. Keith knows I want one and he has been getting there slowly."
But her husband says they must wait because he wants her to himself. The actress added, "My husband really wants a couple of years, he said, 'where I just have you'. It's kind of romantic. It's really honest. So as a woman I sort of hear that loud and clear and go, 'OK, I get that'."
Comments
comments