Brad Pitt has been having top secret meetings with his lawyers as his relationship with Angelina Jolie continues to crumble, it has been claimed.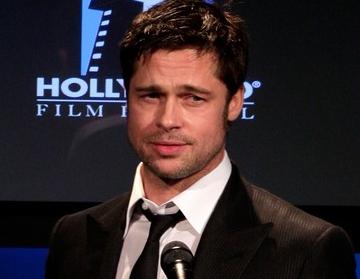 According the National Enquirer, Brad Pitt apparently used his recent trip to the west coast to hold a series of meetings with his attorneys.
"Brad is totally done with the stress of feeling miserable and is taking steps to get his life back on track," a source told the tabloid.
The source continued: "He realizes that he's happier alone, when Angie's not around to criticize him and wear him down with her constant demands. It's only when he gets to enjoy his own company that Brad gets to see things clearly and in proper perspective. He's been meeting up with his buddies as well as his lawyers, to get all the options that are available to him in the event of a permanent split."
"And thankfully he has a terrific support system in L.A., so he gets great comfort from pals who are there for him at all hours of the day and night."
The source adds that Brad, "has a lot of business projects in the pipeline, and he's needed to talk things through with his management as well as his legal team.
"Many of his business associates are close personal friends as well as advisers, so Brad normally spends hours with them and his private life usually enters into those discussions.
"Brad always smiles when he talks about his kids — but he's not so cheerful these days when Angie's name is mentioned.
"In fact, it's very obvious to everyone around him that Brad is having a tough time right now in his personal life."
Another issue in Brad's life, the source says, is the fact his next scheduled movie, Moneyball, has been put on hold due to script problems.
"Brad has had a mountain of paperwork to go through now that this movie is being put on the back burner," dishes the insider.
"He needs to be in L.A. for at least three weeks while the producers of the film tidy up the loose ends and notify everyone who was involved that it may not go forward.
"Meanwhile, Brad's sticking around because he wants to get other possible work lined up as soon as possible.
"It's a lot of hassle, but at least he doesn't have to spend time arguing with Angelina and he can enjoy Los Angeles while taking care of business."
Comments
comments