Looks like star treatment is rampant on the set of Jennifer Aniston's new movie The Bounty – courtesy of Aniston herself.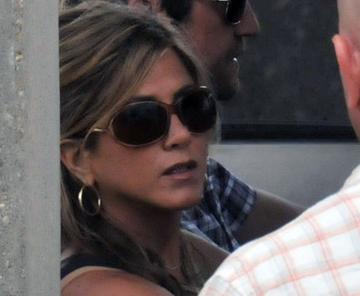 The actress made sure the entire cast and crew of the film started their Fourth of July weekend on Thursday, July 2, a day earlier than expected, by footing the bill for everyone's salary so they could have a four-day holiday.
"Jen is such a genuinely good person," says one crew member. "How many people in this world would pay for an entire movie set to have off for the day? Not just anyone does that. We're talking big bucks."
Aniston has been in New York City for the past couple of weeks, along with a week in Atlantic City, filming the thriller with Gerard Butler.
Aniston's representative could not be reached for comment. Columbia Pictures did not return calls for comment.
Comments
comments