Prince Harry was spotted while he boards the ferry for Robben Island to see the cell where Nelson Mandela was imprisoned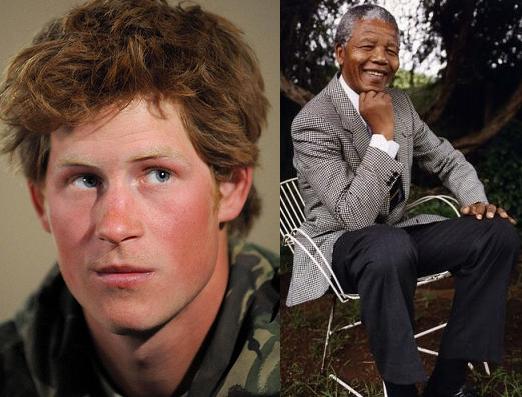 The life of Nelson Mandela has inspired thousands, the royal prince among them. This week the 23-year-old prince got to visit the former prison 12 kilometers off the coast of Cape Town where his hero spent such a large slice of his life.
Standing in the seven foot by eight-foot room on Robben Island where the former South African president was held for 18 years, the 23-year-old was visibly moved by the experience. It "sent a shiver" down his spine, he admitted.
Prince Harry also listened to a talk on life in the prison by a former inmate and visited the quarry where the anti-apartheid leader once labored during his three-hour visit to the island with fellow Household Cavalry Regiment soldiers.
An army's colleague revealed: "[Prince] Harry has read Mandela's autobiography and idolises him. He thought it a very good thing for the men to experience, and later spent a moment in quiet reflection."
The Prince and his army colleagues have just finished a three-week stint helping refurbish a Lesotho school supported by Harry's Sentebale charity.
The Prince, for whom Mr Mandela – pictured outside his cell on the island in 2003 – is an inspiration, admitted that being in the cell was an emotional experience which sent shivers down his spine
Comments
comments