Perhaps Brad Pitt would not snub someone with the same track record of a screen legend like Robert Duvall – or would he?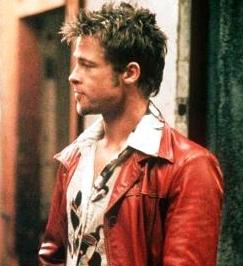 It appears that is the case. Brad Pitt and Angelina Jolie may be starting to believe their own press clippings from CNN and NBC. A report claims that Brad Pitt wouldn't do a cameo for Robert Duvall for his Western even though he had the gumption to ask Duvall.
Robert Duvall revealed, "I was shooting in Calgary, and he was doing his film nearby, Brad asked me if I would do a small part in his film. He grinned and continued, "I said, 'Sure! If you'll be in mine.'"
Apparently the too busy Brad Pitt declined. One can only wonder how that went for Brad as Duvall stormed the Emmys last night. Brad is very fortunate that he has the Ocean's franchise with all of those stars to prop him up as his solo stuff has bombed of late. He's treading dangerously close to being one of the most mocked A-list stars in Hollywood and every time he does an interview it makes it worse.
This week should be quite fun as he promotes his Western, "The Assassination of Jesse James by the Coward Robert Ford." It opens Friday in limited release.