As the nude photos controversy continues, is it the fault of Zac Efron? That's what some of the friends that are close to the couple are telling a magazine.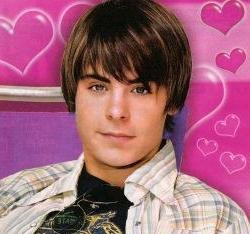 Vanessa Hudgens was at the side of her boyfriend Zac Efron as he promoted his movie "Hairspray" in Australia during the time the scandal of nude Internet photos.
The pair is inseparable since they fell in love while filming "High School Musical." But it just could be that is Zac Efron didn't have such a hold over Vanessa Hudgens; there wouldn't be a scandal in the first place, friends dished to the weekly entertainment magazine.
A friend of the young pair revealed, "Vanessa must have temporarily lost her mind. She took those pictures of herself to give to Zac as a way to show how crazy she is for him – and it was a bad idea."
The friend added, "No one knows how they got on the Internet; Zac and Vanessa are as shocked as anyone. But in a way, you can certainly say Zac is to blame; if he wasn't so hot, and she wasn't so head over heels for him, the photos may not have existed at all!"
That sounds like a bit of a stretch, but the pressure may have indeed been a bit much for Vanessa Hudgens.
Meanwhile, Zac Efron is supporting Vanessa Hudgens. A close friend revealed, "Zac cares so deeply about Vanessa. There's no way he would do anything to embarrass her or hurt her career."
Comments
comments