Brad Pitt, who is regarded by many as the world's sexiest man, thinks he walks like a "caveman" and looks "banal".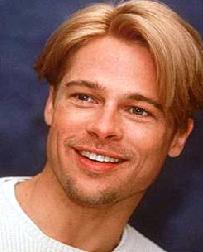 The Hollywood actor is not impressed when he sees his reflection.
He revealed, "When I look in the mirror, what I see is pretty banal. Also when I'm tired, I walk like a caveman."
Brad's looks are not the only thing he is unhappy with. He added, "I don't like my bad moods."
Brad Pitt recently hit out at young Hollywood stars. The "Babel" star believes they focus too much on fame and not enough on more important social issues.
He said, "You have to focus on other more important issues as well as the fame side of things. Those 'car wreck' tendencies can be very disruptive and aren't a good way to live your life."