Brad Pitt was well represented when he visited his family in Springfield, Missouri on Wednesday.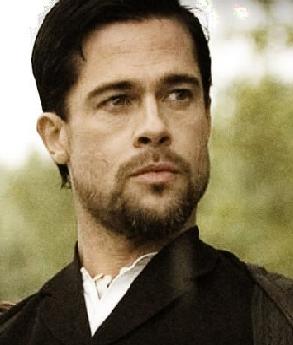 The 44-year-old actor brought Angelina Jolie and their four kids to the family gathering at Arris' Pizza. Joining them for dinner: Brad's parents, his two siblings and their spouses, and 11 grandchildren.
Brian Keppy, Arris' kitchen manager, said other patrons left the family alone. No one took photos or asked for autographs.
Lisa, Brad's sister-in-law, confirmed the family was left in peace and said that treatment is typical when Brad and Angelina visit Springfield. She revealed, "We went to the movies last year when they came and people were just so cool. I think they really, really appreciate Springfield."
Meanwhile, a report claims that Brad's recent birthday made the actor a bit worried about getting older and Angelina Jolie is concerned for her "old man."
The report notes that Brad suffered through his birthday and like many that are getting old didn't want to be reminded that he was another year older. Even a call from his sister, Julie, who sang "Happy Birthday" to him on the phone, failed to cheer him up. The actor replied grumpily, "Don't remind me!" As one family friend says: "He doesn't like to be reminded about getting older. He didn't even want a birthday cake."
Another friend added, "When he first hot Hollywood, Brad's natural good looks helped him immensely, but as he has gotten older, he is finding it more and more difficult to maintain them."
Comments
comments