Brad Pitt is accustomed to stopping passersby in their tracks. The Hollywood heartthrob's next job is slowing traffic in Siberia or so Russian traffic police hope.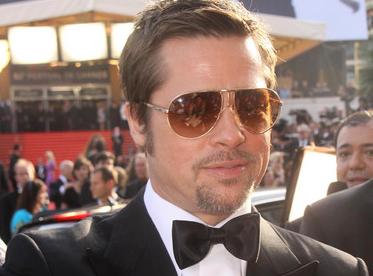 A Russian newspaper reports that cardboard cutouts of Pitt dressed as a traffic cop have been placed by the most dangerous intersections in the city of Omsk.
It's the latest move by authorities in their endless battle against speeding. Traffic accidents in Russia are among the highest in Europe.
The campaign seems to be working. Omsk officials say accidents are down as star-struck drivers ease off the gas to gaze at the unusual image.
The paper, Argumenty i Fakty, quotes Dmitry Ziryanov, a local official who came up with the idea as saying Pitt is "kind of like a colleague for us."
Comments
comments