Despite an earlier report that Rihanna and Chris Brown were set to sit together on Thursday night at the NBA Finals game between the Orlando Magic and the Los Angeles Lakers in Orlando, the former couple arrived separately.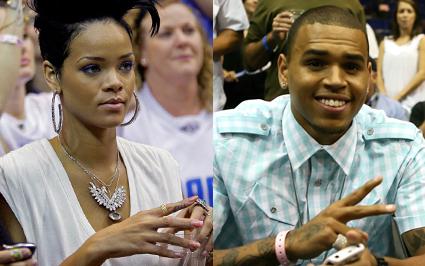 A source told Access Hollywood that both Rihanna and Chris attended the game but were seated in different locations. Both were spotted near the Lakers bench, but on "opposite sides of the hoop," the source said.
Brown, who arrived wearing a white and light blue checkered shirt, had two empty seats next to him.
In related news, earlier this week Rihanna was spotted out and about with Aubrey "Drake" Griffin, a rapper and actor she has been romantically linked to.
On Tuesday, Rihanna was subpoenaed to appear in court in the assault case against Brown, stemming from the couple's alleged violent incident the night of the Grammy Awards.
While it was not known if the "Disturbia" singer would be required to testify against her ex-boyfriend, an attorney for Rihanna previously told Access Hollywood, "if called to testify she will do so."
Game 4 of the NBA Finals airs at 9 PM ET on ABC.
Comments
comments