Newly crowned "American Idol" champion Kris Allen frankly tells People that he thinks Adam Lambert's crush on him is flattering and hilarious.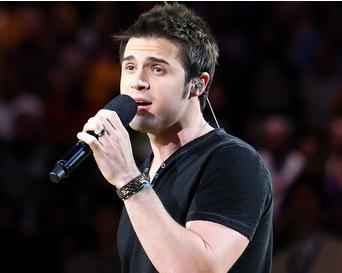 "I'm flattered," says winner of "American Idol" season 8 Kris Allen when asked by People about what he thinks of runner-up Adam Lambert publicly admitting he has crush on him while they were in the Idol mansion. "And think it's hilarious," he adds.
Adam Lambert, who verified the on-going rumors that he is gay in his Rolling Stone cover story, made no attempt to hide the fact that he has crush on Kris Allen. He told the print media, "I was like, 'Oh, s***, they put me with the cute guy. Distracting! He's the one guy that I found attractive in the whole group on the show: nice, nonchalant, pretty and totally my type – except that he has a wife. I mean, he's open-minded and liberal, but he's definitely 100 percent straight."
Both Kris Allen and Adam Lambert have stressed in several interviews that though they were competing for the "American Idol" title, they remain good friends and support each other's career. Professionally, both of them have been signed to the same recording company 19 Recordings. On Wednesday, June 10, they were snapped hitting a recording studio in Los Angeles to make music together.
Comments
comments