Brad Pitt and Angelina Jolie had planned a relaxing vacation in the south of France but after two days that the couple arrived at luxury hotel with their kids, they had the worst fight of their two-year romance, according to a report.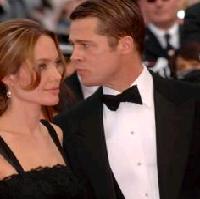 To make the situation worse, Brad was overheard bragging about the new apartment he'd bought. The actor said he wanted a place of his won and that he'd be spending a lot of time there alone.
A friend revealed, "They'd hoped the trip would be a fresh start for them. The plan was to put all the fights they had in Prague behind them, but after a few days, they were at each other's throats."
A friend added, "Brad put his foot down." Brad is weary of Angelina's unpredictable emotions an ongoing struggle with her weight loss.
The insider revealed that Brad needed a break and some time alone to get his head together to take a deep breath and think.
After canceling their dinner reservation at the romantic Chez Bru at Aix-en-Provence, the actor left Angelina and headed off to Berlin.
Comments
comments