Jessica Alba, who recently split with her boyfriend, was spotted shopping for antiques and furniture at Ron Miller and window-shopping in Los Angeles store.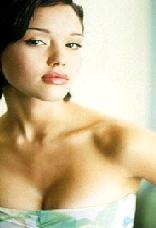 The actress, together with a girl friend, went shopping at West Hollywood after going to Starbucks.
The "Fantastic Four" star, who wore a pair of Lofti jeans that is similar to Angelina Jolie, was seen sitting on the benches and sniffing her newly purchased candle as she check out her purchases. After shopping, Jessica Alba left the scene with her Prius.
Comments
comments