Brad Pitt recently revealed that Brangelina would have a collection between seven and none children before all was said and done. But a new report from Star Magazine claims that number five is already turning into a baby battle of sort as Brad wants another natural born baby.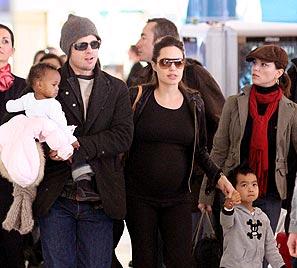 It's been months since the couple has adopted and there have been countless pregnancy and adoption reports since the couple since adoption of Pax Thien Jolie. The magazine now says that insiders claim that Brad wants another natural baby before any other adoptions.
A source revealed, "They were hoping Angelina would be pregnant by the end of this year, but with everything they have going on, they haven't had time to focus on a new baby. Brad wants to have biological baby before they adopt again."
It is uncertain if the "Good Shepherd" actress wanted another biological baby after she labeled her biological daughter Shiloh an "outcast" in the family.
Comments
comments