Prince William has bought a rather inexpensive Christmas gift for his girlfriend Kate Middleton – a pair of fake diamond earrings.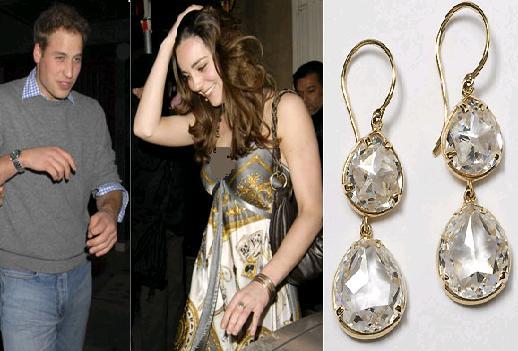 The 25-year-old prince, who spent more than an hour at Selfridges on London's Oxford Street, picked up the item during a last-minute shopping trip. A female friend, a personal shopper and his protection officers assisted him.
The prince appeared to boycot exclusive jewelry and chose the white gold earrings with cubic zirconia stones by British designer Dinny Hall instead.
If the earrings had been set with real diamonds, they would have cost 10,000 pounds. But the prince had to shell out just 410 pounds for the fake diamond piece.
A source revealed, "William walked round with a female friend and looked at lots of earrings for Kate. But whenever he picked out something, his friend would say, 'No, William – I don't think so.'"
The source added, "Like any other bloke, he didn't seem to know what he wanted and spent time at lots of different counters."
Kate Middleton, who is with her family in Barbados for Christmas, is expected to spend New Year with Prince William.
Comments
comments