Zac Efron seems to love the girls at the concert. He was recently spotted backstage at a Slightly Stoopid concert at the Wiltern Theater in Hollywood, where he was mobbed by a group of girls fighting for his attention, a report claims. This is just a day in the life of Zac, who is currently HSM co-star Vanessa Hudgens.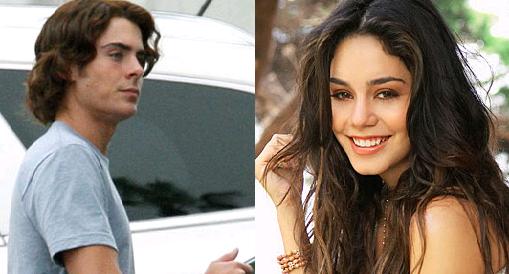 An insider, who also attended the December 1 concert, revealed, "Gorgeous girls were all over him and he was flirting up a storm. They all gave Zac their phone numbers but he made no reference to having a girlfriend."
Why would he – they all likely know about Vanessa anyway And the 19-year-old singer-actress may not mind as she recently told Ryan Seacrest, "The girls like it," when asked about Zac's August appearance on a Rolling Stone cover.
The insider added, "If he's wanted to, he could've had any one of them (at this concert)."
Meanwhile, Vanessa Hudgens, looking every inch the rock star as she headed to a recording studio in West Hollywood. Having recently signed on for "High School Musical 3", the young star was all business Wednesday afternoon, flaunting a pair of thigh-high black stiletto boots on her solo stroll to work.
As for the other news, Zac Efron and Vanessa Hudgens were seen taking a break from their busy schedule to grab lunch at Patty's. They left out the side door hoping not to be photographed.