Brad Pitt, who sparked rumors that he shared a dinner with former wife Jennifer Aniston, was evacuated by security when a fire broke out at his Toronto hotel.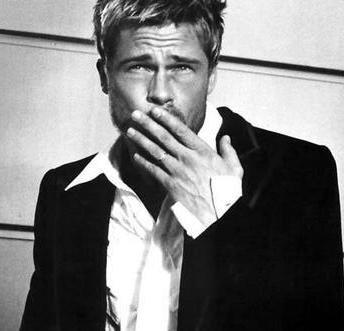 The Hollywood actor was left on the street outside the Park Hyatt when hotel staff told all guests they had to leave because a smoky blaze had started at a complex next door to the hotel.
According to the report, "As Brad was leaving for the premiere on Sept. 5, a fire broke out at the condo complex next to the Park Hyatt, the hotel where Brad was staying, prompting authorities to evacuate the entire condo complex causing an evacuation of the entire condo complex next door."
Angelina Jolie's beau was escorted to safety by his security team who swarmed in to offer their protection.
An onlooker revealed: "It was total chaos. His security team immediately decided to evacuate Brad to avoid any possible threat."
The onlooker added: "He was surrounded by eight security men and four policemen – it was crazy. It was as if Brad [Pitt] was the president!"
Within two hours, the actor was given the all-clear to return to his suite.
It is a good thing that there were no injuries reported. Stephan Powell, district chief with the Toronto Fire Services, added: "A condo on the seventh floor of the building caught on fire, but luckily, no one was home at the time. The whole population of the building — save for the affected apartment — was able to go back to their apartments within three hours."
Comments
comments