Brad Pitt arrived at LAX International Airport on February 26 in Los Angeles while wearing the pendant Angelina Jolie personally designed for him.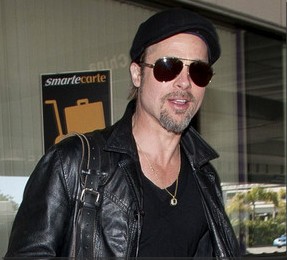 The necklace contained diamonds and the design is based on ancient Egyptian amulets meant to bring good luck to the person wearing it.
Aside from the necklace, Brad is wearing a pair of aviator sunglasses and a leather jacket.
Comments
comments