Rihanna and Ciara were involved in a cat fight when Ciara dished on Fashion Police that Rihanna wasn't the nicest after recently running into her at a party.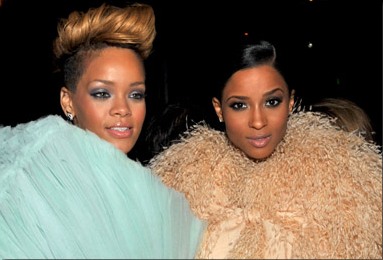 The "Umbrella" singer asked if she forget to tip Ciara and called her gangsta. Ciara warned that Rihanna didn't want to see her on or off the stage, which Rihanna bid her good luck with bookin that stage you speak of.
Fortunately, Rihanna revealed she is so sorry and they should make up. Ciara accepted her apology and wanted to chat in person.
Comments
comments