Brad Pitt wore a black leather jacket when he made his way through LAX on January 31 in Los Angeles.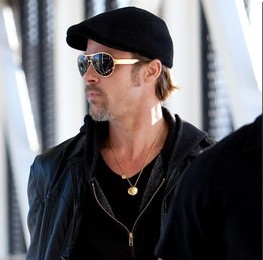 The "Megamind" star, who was wearing the LNA black zip up hoodie, caught a flight out of town and went together with his bodyguard.
Meanwhile, Brad recently shared a fun date with Angelina Jolie at The Spare Room inside The Roosevelt Hotel. They hit the new bar and restaurant, which has two bowling lanes, backgammon tables, board games, and classic cocktails.