Zac Efron was spotted while checking his phone and filling up his car at a gas station on January 31 in Hollywood.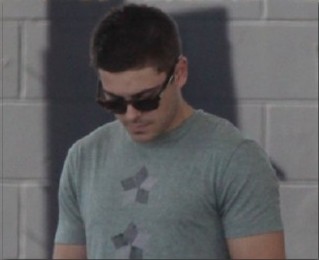 The "High School Musical" actor was one of the handful of celebs who watched the Boston Celtics beat the L.A. Lakers 109-96 at Staples Center.
Zac, who sat courtside, shook hands and talked to "Lopez Tonight" host George Lopez.
Comments
comments