Brad Pitt was wearing a dark polo shirt, dark blue cap and light colored pants on baseball diamond.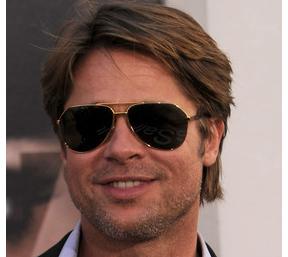 The actor, was flaunting his baby smooth face, was spotted while filming a few scenes on July 19. Brad also showed off his sexy arms on the set of Moneyball in Los Angeles.
Meanwhile, Brad was wearing a classy three-piece Tom Ford suit as he attended the premiere with Angelina Jolie.
Comments
comments