Brad Pitt, who was recently spotted with a tattoo, is reportedly willing to finally open up about his split with Jennifer Aniston.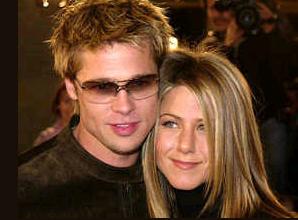 According to a report from a weekly entertainment magazine, Brad Pitt will bail on the usual safe media outlets and talk about his "Brad the cad" label and the split with Jennifer Aniston.
The report claim that Brad Pitt sat down for a photo shoot and interview with V magazine, where he talks for the first time about his split from ex-wife Jennifer Aniston.
Sources revealed that Brad Pitt goes deep into his relationships with Jennifer and Angelina Jolie. Brad, who Jen once described as "missing a sensitivity chip," has never really talked about their high-profile divorce, focusing instead on his work and kids.
Comments
comments