Is there a chance that Angelina Jolie would win over Brad Pitt's parents? She was claimed that she was not happy with Brad's mother Jane Pitt and her close relationship with Jennifer Aniston.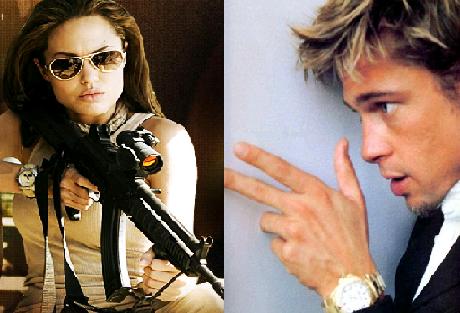 The problems started to be bigger when Brad Pitt's mother reportedly left a Father's Day event to go visit Jennifer Aniston in Malibu. Many wondered why Jane Pitt would leave her son's party that his girlfriend had planned just to see his former wife.
Perhaps one reason why is Angelina Jolie doesn't have a ring on her finger. A report indicated that Brad's parents, Bill and Jane Pitt, would like to see Brad and Angelina married.
An insider revealed, "They have Midwestern morals." Brad's parents still reside in the very conservative southern Missouri town of Springfield.
The source continued, "They're not happy their granddaughter was born out of wedlock."
Although Brad Pitt is an adult, the actor hates to disappoint his parents. The insider added, "He knows it bothers them, so that's another reason he's eager to do it."
A hometown friend revealed, "Brad has always tried to do the right thing, and his parents are good Christians."
Comments
comments