Johnny Depp revealed every moment with his daughter is a "mini-celebration", following her near-fatal health scare.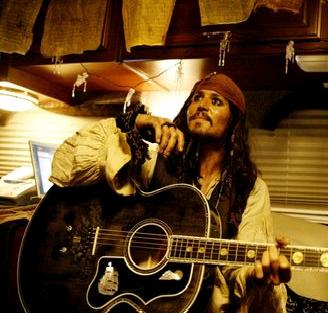 The "Pirates of Caribbean" star said Lily-Rose, his eight-year-old daughter, has not suffered any lasting damage from the mystery illness that left her hospitalized for nine days earlier this year, saying, "Now every single millisecond is a mini-celebration. Every time we get to breathe in and exhale is a huge victory. She pulled through beautifully, perfectly, with no lasting anything."
The actor continued, "To say it was the darkest moment, that's nothing. It doesn't come close to describing it. Words are so small."
Johnny Depp also revealed Lily-Rose's hospitalization affected his work on Tim Burton's film "Sweeney Todd: The Demon Barber of Fleet Street".
He added, "Knowing that those people, Tim and the crew, shut down and stood by and waited when I didn't know if I was coming back. I remember talking with Tim, saying, 'Maybe you need to re-cast.' But once we were given the all-clear, I had to dive back into the work. I had to get back in there for Tim."
Comments
comments