Brad Pitt is more than just a voracious consumer of design–he is, perhaps, one of design's greatest philanthropists.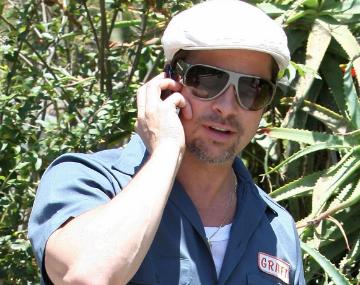 The proof is his two-year long effort to build houses–designed by some of the world's best architects–to New Orleans's Katrina-decimated Ninth Ward.
Brad Pitt's "Make It Right" Foundation has released a new set of duplex designs for New Orleans, by yet another round of big name architects from around the world.
Yesterday, Pitt's organization, Make it Right, released 14 new home designs. Eventually, the foundation aims to build 150 houses in the area. The 14 architects are a formidable lot: Atelier Hitoshi, Bild Design, Billes, buildingstudio, BNIM, Constructs, Elemental, Gehry Partners, GRAFT, Kappe Architects, MVRDV, Pugh + Scarpa, Waggonner & Ball Architects, and William McDonough + Partners.
Meanwhile, Brad Pitt was recently spotted as he decided to bum a ride off the paparazzi and leave his motorcycle on the street after having a motorcycle breakdown.
Comments
comments