Robert Pattinson throws on a hoody on the set of his new film Remember Me shooting in New York City on Tuesday (July 7).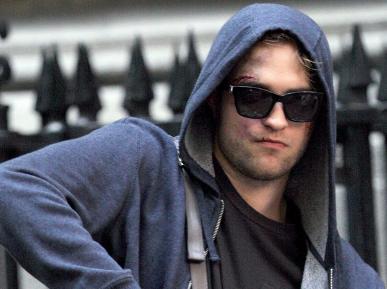 After changing clothes and cleaning up following his morning shoot, the "Twilight" stud got back behind the cameras – being joined on set by co-star Pierce Brosnan.
Also paying a visit to the Big Apple shooting locale was GMA host, Diane Sawyer, who reportedly brought her daughter along to meet Pattinson during a break in the action.
Robert is reportedly heading to Comic-Con in San Diego in a couple weeks. Twilight co-star, Kristen Stewart will also be reportedly be heading to Comic-Con as well.
Comments
comments